CBC Sounds of the Season!

On Friday Dec. 9, CBC Thunder Bay's morning show, Superior Morning, broadcasted live from the Wasaya Airways hangar
Wasaya Airways
KINGFISHER LAKE
FIRST NATION
Owner since 1989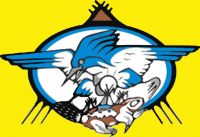 Need Help? Ask Us!

Wasaya Airways is always interested in hearing from its customers and is available for any questions you have regarding any one of our services.
(807) 473-1200 
Toll Free
1-877-492-7292